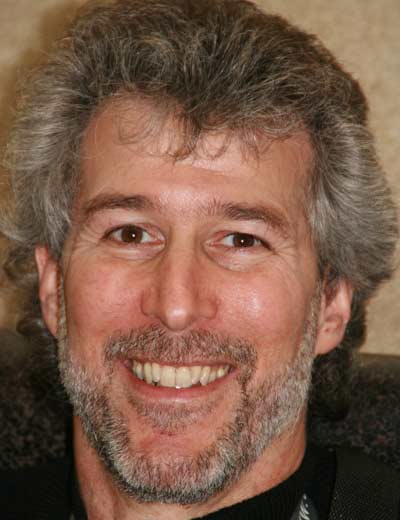 Richard Sabel
MA, MPH, OTR, GCFP
Educational Director East West Rehab Institute
Guild Certified Feldenkrais Practitioner
Clinical Assistant Professor at SUNY Downstate Program of Occupational Therapy
Richard Sabel has successfully integrated Western therapeutic practices with Eastern philosophy into a distinctive therapeutic approach to help clients with diverse needs reengage in meaningful activities that have been limited by pain or disability. This integrated practice evolved from Richard's personal experience. After 20 years of back pain, he discovered the benefits of Yoga, mindfulness, breath work and the Feldenkrais Method. As he weaved these approaches into his personal exercise routine, he felt less pain and began to participate in activities he abandoned years ago. Richard brought these ideas into his occupational therapy practice and the response was overwhelmingly positive – clients reported less pain and started to make impressive functional gains.
Richard teaches his therapeutic approach at several occupational and physical therapy professional degree programs. At Beth Israel's Karpas Health Information Center, he had lead programs on mindfulness, pain management, pelvic health, breath, moving with ease, and fall prevention. He has developed a program for people with pulmonary disease, which he teaches at Mount Sinai and Beth Israel's outpatient pulmonary rehab programs in New York City. His writings have been featured in ADVANCE for Occupational Therapists and Physical Therapists, the American Occupational Therapy Association's OT Practice and the International Journal of Yoga Therapy.
Richard recently received a grant form the Balm Foundation for his Easy Does It = Strength, Awareness, Flexibility and Energy program, a wellness/health promotion/fall prevention program specifically tailored for older adults. This project will begin in July 2007. Check the Blog for updates.
Richard earned his Bachelor's Degree, with a major in Psychology from SUNY Stony Brook, his Master's Degree in Public Health from the University of Texas, and his Master's Degree in Occupational Therapy from New York University. He recently received the Abreu Award from the New York State Occupational Therapy Association's Metropolitan District for outstanding service. Richard is a Guild Certified Feldenkrais Practitioner and also holds advanced certifications in the Assessment of Motor and Process Skills and the Arnadottir OT-ADL Neurobehavioral Evaluation (A-ONE).
Richard is available for in-home private sessions
Phone: 917-535-7010
E-Mail: richard@eastwestrehab.org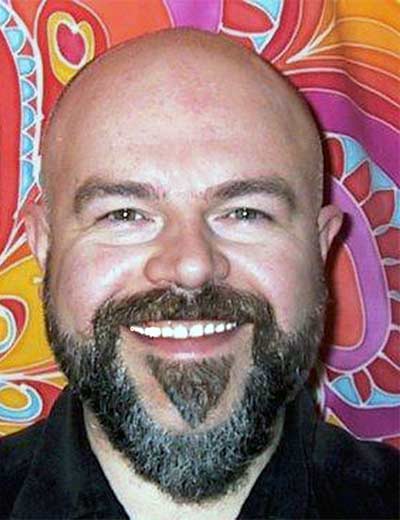 Bill Gallagher
PT, CMT, CYT
Director of the East West Rehabilitation Institute
Master Clinician in Integrative Rehabilitation, Mount Sinai Medical Center
Instructor in Clinical Physical Therapy, Columbia University
Certified Massage Therapist
Certified Yoga Teacher
Certified Tai Chi Teacher
Licensed Physical Therapist
Bill Gallagher has developed a uniquely integrative approach to maximize comfort and function. By integrating the Physical Therapy traditions of the East (Tai Chi, Qigong, Yoga) with somatic therapies of the West (Conventional Therapeutic Exercise, Feldenkrais, Alexander, Osteopathy), Mr. Gallagher helps his clients maximize function and minimize pain.
Through meditation instruction, guided imagery and other disciplines that work with the Mind & Body, clients are further empowered to optimize function and comfort while reducing suffering.
Bill sees a broad spectrum of clients in his practice including people with severe disabilities and elite performers. In addition to traditional 1:1 sessions, Bill teaches specialized group programs for people with pulmonary issues, spinal cord injury, brain injury, chronic pain, breast cancer survivors, and elders at risk of falling.
His work has been published in Topics in Geriatric Rehabilitation, Occupational Therapy Practice, Advance for Physical Therapists, Advance for Occupational Therapists and Tai Chi magazine.
He has also written a chapter for a physical therapy text, Complementary Therapies for Physical Therapy: A Clinical Decision-making Approach on integrating Tai Chi & Qigong with conventional physical therapy for psychological, cardiac and arthritic conditions.
Bill is recognized as an authority on Integrative/Mind-Body/Complementary rehabilitation and teaches his visionary synthesis to practicing rehab clinicians (Mount Sinai Medical Center, Beth Israel NYC, Sloane-Kettering Cancer Center, Columbia Presbyterian, Shriners Hospital for Children in Philadelphia, Oregon State Health & Science University) and at several Physical Therapy doctoral programs.
Office: 72nd and Broadway Home Visits
Phone: (800) 297-3815
Email: bill@eastwestrehab.com
Website: Bill's Website for Potential Clients